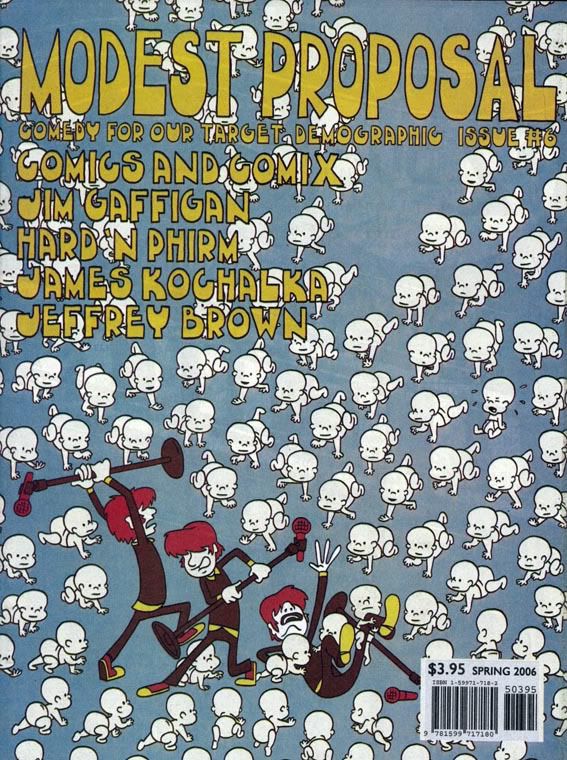 Modest Proposal – Issue No. 6
Full size, 56 pages.
The last issue of the printed version of this comedy magazine. This issue is all about Comics and Comix. There are interviews with Jim Gaffigan, Hard 'N Phirm, James Kochalka, and Jeffrey Brown among others. Comics by Mike Hollingsworth, Luster Kaboom, Lev, Jim Mahfood, and Kiyoshi Nakazawa.
Price: $2.00 (discounted from cover price of $4.00!)
SOLD OUT